Gitlab-as-a-service
Gitlab is an open source Devops tool of Dutch origin, designed to significantly accelerate the software application development process.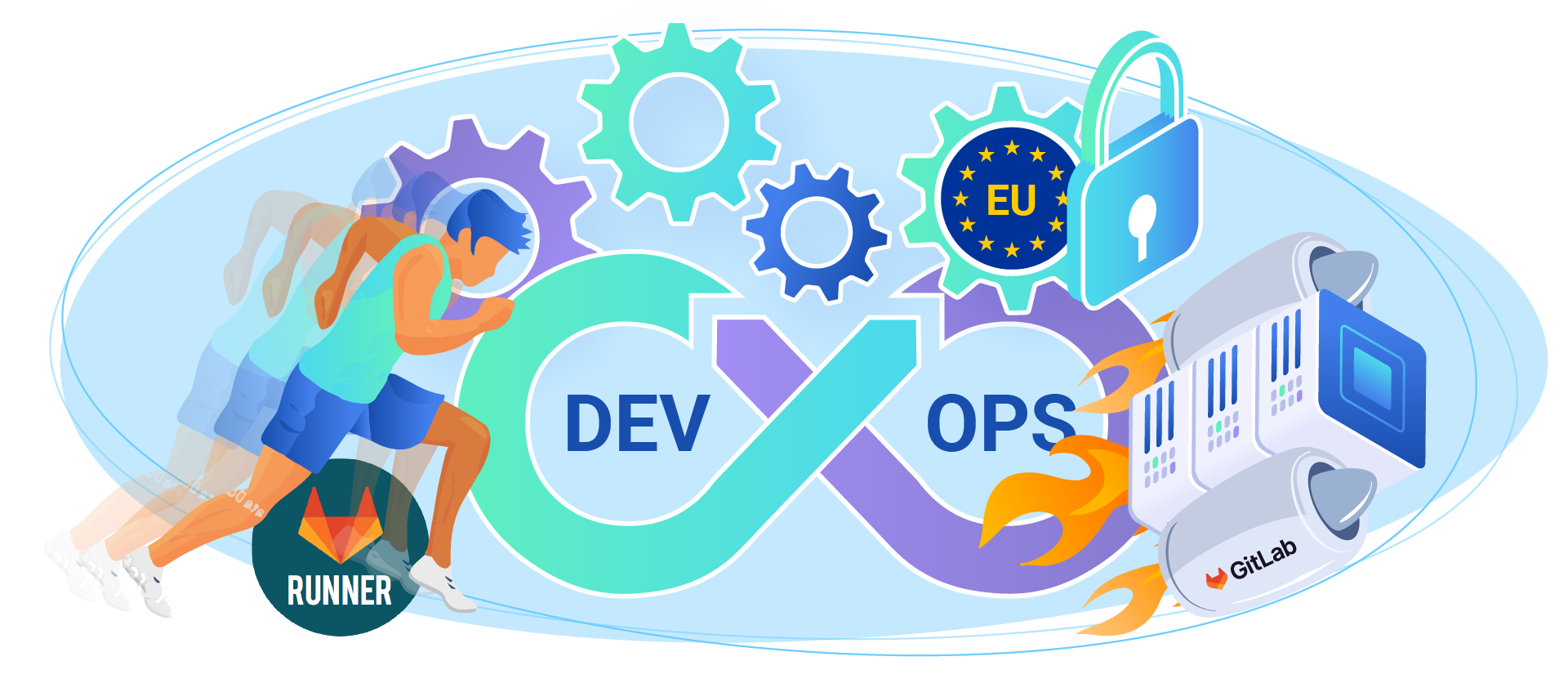 This solution makes it easier for the entire development team, from developers to system administrators, to collaborate on the same application.
All the different tools to design, build, release, and secure your application are centralized in Gitlab.
By incorporating automation, the likelihood of human error is significantly reduced and there is no need to devise solutions to enable different tools to communicate with each other during the development phase.
This way, developers can focus on what they love to do and what they're good at; developing!
If you choose to take Gitlab-as-a-service with Hosted Power, you'll have some unique benefits:
Unprecedentedly fast deployments through CI/CD and gitlab runners.
Powered by our TurboStack platform.
Complete freedom to configure the entire Gitlab environment.
Your own domain name can be easily linked Pay only for the resources, not per user or for large amounts of data.
Your sensitive application code and data are stored within the EU Managed backups and proactive monitoring.
And of course, we have these benefits too:
Assistance with migration
Your own dedicated runners
24/7 support
Make your appointment now.
Completely free of any obligation.
Personalized advice.
But you decide...