Partnerships
Various web agencies, governments, online marketing companies, freelancers, SMEs, and other diverse types of businesses are already supported by us in their daily tasks. We offer a central point for fully managed cloud solutions with a solid SLA and uptime guarantee!
We offer two partner/reseller plans if you wish to pass on the same support and guarantees to your customers. This way, both the partner and the end customer can enjoy our advantageous solutions.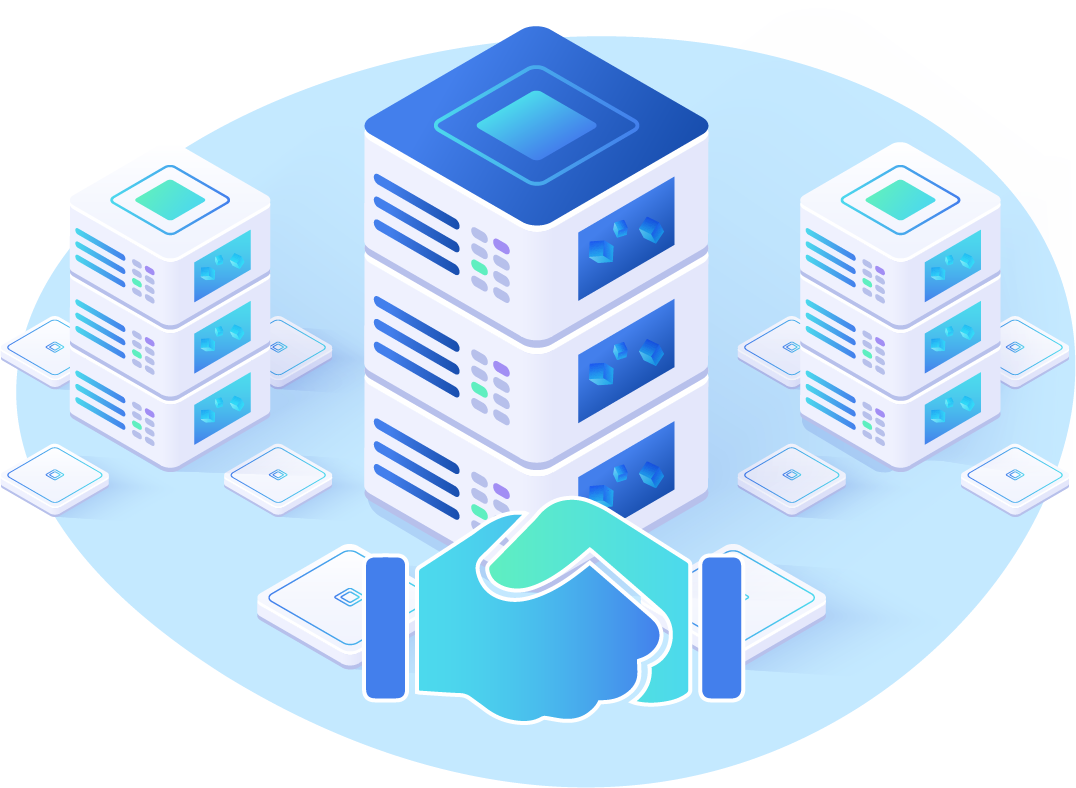 Why partner
with Hosted Power?
Enjoy securities and guarantees for all parties
Years of experience, knowledge and passion for technology
You can guarantee quality service without any worries
Discounts possible on the total price of the solution
You can always rely on our technical team
Possibility 1:
Bring in customers
Suppose you acquire a client or a project, then you have no obligations afterwards. Clear agreements are made about availability, support and SLA. 
You will remain the contact person for technical issues concerning the web application you have built up for the customer, but as far as invoicing is concerned, we will contact the end customer directly. You can rely on Hosted Power when it gets to both the technical and sales level.
The client directly becomes a customer of Hosted Power
Both invoicing and first-line support for the customer is taken care by us.
One-off fee, calculated on the client's annual turnover
Possibility 2:
Our innovative services under your own name
If you act as an intermediary, the end customer has one point of contact. We then act as second-line support for your employees. 
You can still fall back on our experts; you can continue to use the added value of Hosted Power while maintaining the same benefits. Your customers never come into contact with our company.
As a partner, you act as an intermediary
You will also take care of the invoicing & first-line support
Hosted Power acts as second & third line support for your employees
Possible discounts calculated on the partner's annual turnover
Specific
For each project you choose a way of working and this is initially communicated to Hosted Power. The amount and discounts or kickback are agreed between Hosted Power and the partner itself.
This can vary depending on the project and the added services. We are happy to help you with all your questions and comments during a personal conversation.