Managed WordPress Hosting

Efficient WordPress hosting requires experience and know-how, Hosted Power has everything you need to provide the right support. We know what it takes to support a WordPress website and take it to the next level. 
In today's e-landscape it is important to give your site the right support. As a web builder, it is therefore very important to take into account what is involved in starting/maintaining a website. This is, on the one hand, realizing the intended purpose of the website and, on the other hand, also providing the correct hosting support. In the end everyone wants the same result; a website that runs as fast as possible and provides the right content. Quality managed hosting makes all the difference, Hosted Power tweaks your environment to deliver the fastest loading times, the best performance and the best performing WordPress environment to work in. Thanks to our monitoring we can guarantee the best stability and with our proactive approach we can deliver the best performance for our customers.
Our servers are backed by our in-house developed TurboStack control panel, our secret weapon to making any website fly. Thanks to our TurboStack controlpanel it is possible to host and manage multiple websites on your personal VPS.
Challenge us. We test your application for free.
100% the fastest
WordPress Hosting
To run a WordPress environment stable and very fast, you need unprecedented flexibility. And this is what our TurboStack offers you.
We tune our TurboStack platform to your specific situation, a custom solution for each project. And we do this with passion!
TurboStack
Unparalleled performance
Tweaked components Extreme performance
Mix & match your technologies
TurboStack, DirectAdmin or cPanel?
Choose the solution that suits you.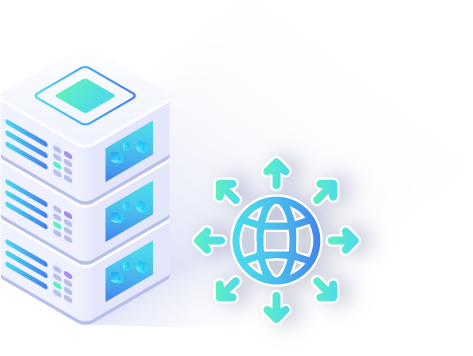 TurboStack
Our Turbostack® is the very best solution for the largest sites and applications, such as e-commerce sites with high traffic and/or heavy databases.
In addition, you as a developer can continue to develop your platform at lightning speed thanks to the built-in developer functions.
Dedicated monitoring
Can handle the largest traffic peaks
Configurable, adapts to your application like a chameleon 
Very flexible and fast upscaling
License: Free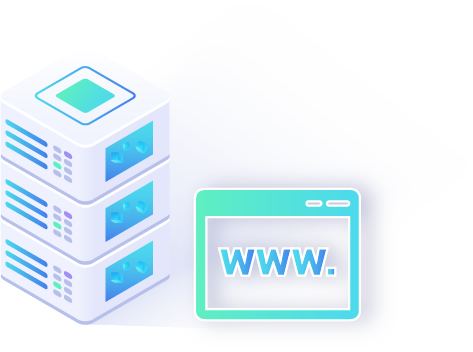 DirectAdmin
DirectAdmin is the most customizable and tweakable Control Panel.
This way, e.g., Varnish can also be easily used. In addition, it features extensive SSH public key management. With following properties:
Perfect for developers!
High performance and adjustable control panel (Docker, NGINX, Varnish, ...)
Extended SSH management for (multi-)developers
Extra fine tuning on database level
License: €30/month (unlimited accounts) or €15/month (up to 10 accounts)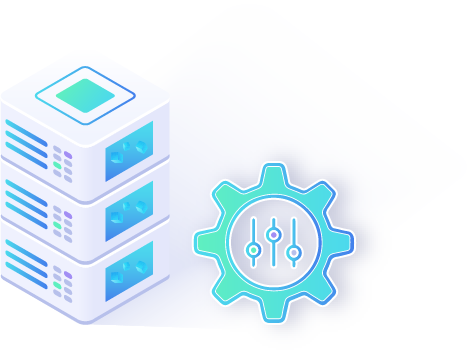 cPanel
cPanel is the most user-friendly control panel. The (web) mail capabilities are also extremely extensive.
Moreover, there is built-in support for WordPress with the built-in WordPress Toolkit! With our optimally tweaked cPanel you can do anything you want. Most important advantages?
Most user-friendly control panel on the market!
Extensive support for WordPress (through WordPress Toolkit)
Fresh and sexy admin interface
Very comprehensive support for (web)mail applications
License: from €20/month
Our Cloud servers are optimally equipped
The best hardware combined
with the best software
We challenge any WordPress setup, test us. Unlimited possibilities for your WordPress application. Check out all the features of our TurboStack.
Find out more about our TurboStack
24x7 Proactive Monitoring
A better performance than dedicated
An unprecedented stability and speed
Unlimited possibilities for your WordPress installation with our managed cloud servers. From super fast caching to optimized server security. Check out all the features of our TurboStack servers.
PHP-FPM performance optimized
What our customers say
Cloud servers have many advantages, not only over shared hosting but also over dedicated hosting.
This is how managed cloud servers distinguish themselves:
Our packages
Well-known TurboStack packages tailored to your business
Take your heavy or high-traffic applications and websites to the next level
Free 14 day trial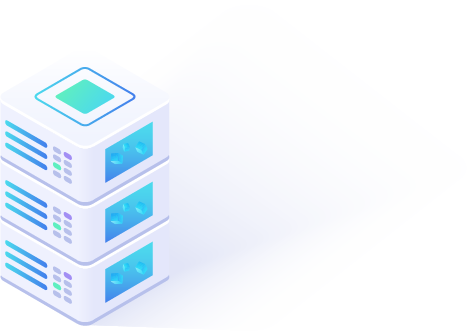 Private cloud
Starting with 128 CPU Cores and 900 GB RAM
Ultimate performance!
Fully isolated environments
100% Highly available, no single points of failure
From €3900 p/m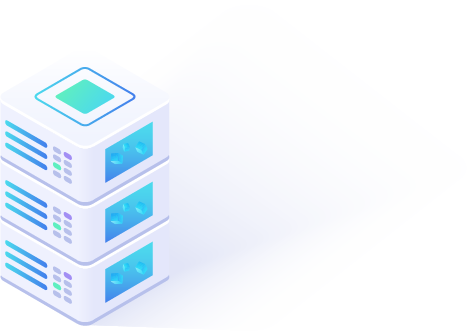 TurboStack Custom
Need even more performance?
Need a customized server (cluster)?
Contact us
Discover your brand new TurboStack Platinum cloud server
Includes the latest AMD processors, with the fastest speed on the market
Free 14 day trial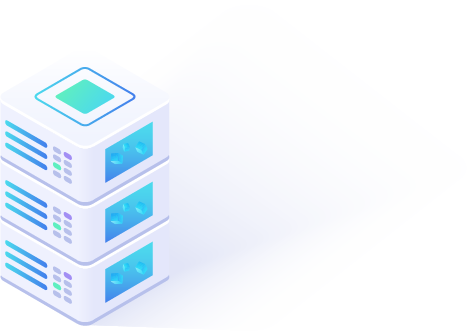 Half Private Cloud Platinum
64 CPU Cores and 450 GB RAM
Ultimate performance!
Fully isolated environments
100% Highly available, no single points of failure
From €4900 p/m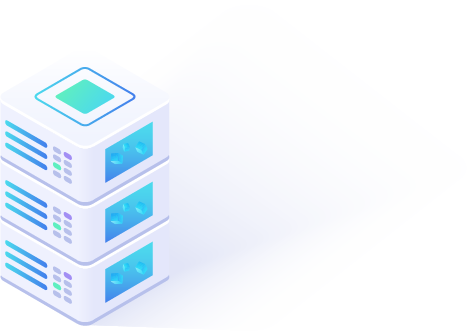 Private Cloud Platinum
Starting with 128 CPU Cores and 900 GB RAM
Ultimate performance!
Fully isolated environments
100% Highly available, no single points of failure
From €8800 p/m
Why managed WordPress hosting?
WordPress is the most popular CMS with over 27 million live websites. It is recommended to place your hosting with a specialized party that takes care of the complete web hosting of your website or web agency, so you can focus on your core business. Hosted Power delivers highly flexible and optimized managed WordPress hosting solutions and can be called WordPress hosting specialists thanks to their broad knowledge. With our TurboStack we can scale up in no time and add any hosting applications and software to your stack. With the TurboStack you build perfect High Traffic wordpress sites
WordPress Benefits
Websites have become a part of our daily and professional lives, and technology is also constantly moving forward. Today, a good website or application is not enough. Only the fastest, best built and best performing websites are widely visited and will survive. Wordpress is an open-source CMS that offers many possibilities and you can fully customize it. Through Cloud managed hosting you build unprecedentedly fast wordpress websites for you or your client.
Get more revenue from your WordPress, more efficient, faster, more stable.... a perfectly plotted WordPress website deserves perfect hosting and that's what you get with our Managed Cloud Hosting solution.
There are several advantages to a WordPress website; it has been proven that websites with fast loading times have a lower bounce rate, which is directly reflected in the time spent on your website but also in the ease of use of your customers, to give them the best possible online experience. In addition, it is super user-friendly for developers and through the many standard plugins and page builders it is a CMS that allows you to quickly build and launch a website. In addition to the Wordpress CMS, you can also start expanding Wordpress by using the Woocommerce Plugin. This allows you to build a webshop for your customer in no time. However, it is necessary to take into account the performance. This is done by building very carefully and not haphazardly installing all plugins. In addition, the basis of your platform must be good. And we lay this foundation for you with our high performance cloud hosting platforms. The fastest configuration you will find at Hosted Power.
What to expect.
WordPress hosting has no secrets for Hosted Power. We provide the management and maintenance of your website(s) with excellent performance. On top of that you can rely on a loyal support team, that actively helps. Automatic backups on a daily basis. Easy to set up test environments, easy to use for developers (SSH, WP-CLI...), fully up to date with the latest security trends and rapidly scalable...
WordPress hosting for Agencies
As an Agency or web agency, you don't want to have any worries about your server configuration or questions about your applications and software. That's why our TurboStack Controlpanel is perfect for web agencies. With unprecedented speed and flexibility + out of the box support we are able to offer extreme managed hosting solutions. Do you have questions for the projects in your portfolio and are you looking for a high performance hosting solution partner for all the shops you manage? Test us!